Track-Ready
Mustang Rental Program
ARRIVE AND DRIVE AT RMM—DETAILS BELOW
RMM MUSTANG RENTAL PROGRAM
RMM in partnership with Turn 17 Garage offer a Mustang Rental Program for those particpating in RMM Performance Driving Schools and Corporate Rentals. 
THE FORD MUSTANG FLEET
Turn 17 Garage has supported Rocky Mountain Motorsports in the provision of a fleet of identical Ford Mustang track rental cars.
These cars have been selected to provide ease of driving with performance and handling that will get the your blood pumping! Cars are available for rental use during our RMM Beginner Track Experience, High Performance Driving Course, and for Corporate Rental Days!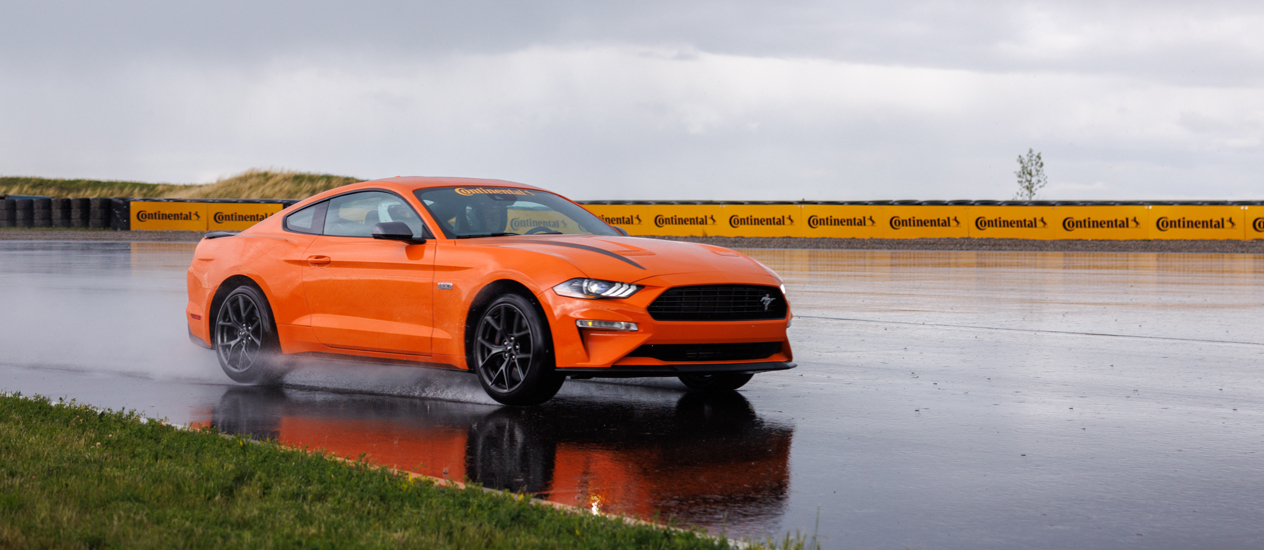 Mustang Rental Rates
Track Days and Driving Schools
Half-Day Rental for Beginner Track Experience: $550.00
Full-Day Rental for High Performance Driving Course: $900.00
Coporporate Events
Half-Day Corporate Event Rental: $900.00
Full-Day Corporate Event Rental: $1,500.00 
*Each rental requires a deposit of $2,000.00
Fleet Car Details
Each Mustang Rental is set up identically by Turn 17 Garage and has the following features:
Mustang Ecoboost Performance Package
320 – 330HP
Front Engine, Rear Wheel Drive
10 Speed Automatic
Continental ExtremeContact Sport 02 Tires
Hawk ER-1 Endurance brake pads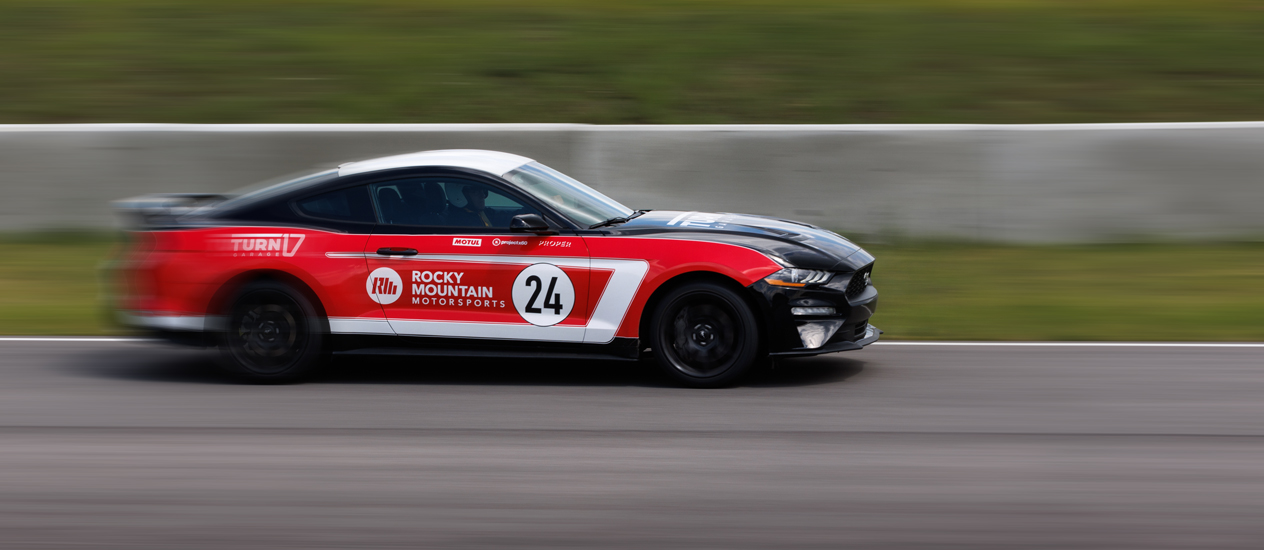 Insurance
Our cars are insured for the road and track, but as with any typical car insurance, there is an excess that you are liable for before the insurance takes over. So, in other words: you pay for the damage you cause to the car (Up to a maximum). This financial risk is normal in any form of motorsport, and while unavoidable, it is also part of the thrill of driving on track. However, there are steps you can take to reduce your risk, which are covered below.
The basic excess (deductible) is up to a maximum of $45,000.
The excess can be reduced to $5,000.00 with the optional track insurance package at a cost of $375.00. This is in addition to your event rental fee.
How can I reduce my risk on track?
There are a few important steps you can take to reduce your risk of an accident on track:
Your attitude and approach to driving the track. You should always drive carefully, within your limits, and drive defensively around other cars on the circuit. Watch what is going on around you at all times – but also concentrate on what you're doing! Driving the circuit simply isn't like a video game (this mistake is more common than you think!), and listen to our recommendations and advice. It takes hundreds of laps before you become familiar with the circuit, so don't believe you can shortcut this and race on your first laps!
Listen to your Instructor. RMM instructors are experiences professionals that will allow you to get the most out of your track experience.
Excess buydown. There are options for reducing your excess (or deductible/liability) for the maximum you owe in the case of an accident.
*RMM Non-Member track day access is limited to three (3) visits per calendar year. Some exceptions apply. Contact RMM or your event organizer for more information. Prices on website are subject to change without notice. All prices are plus GST. If the price on the website is different than on the official event registration page, the latter will be considered the final price.
Download our 2023 Track Orientation Brochure to preview RMM Track Day orientation requirements.