Last month, Rocky Mountain Motorsports welcomed a new Corporate Member Partner, Jack Carter Automotive Group.
Offering 4-wheel excitement through their Chev, Buick, GMC, and Cadillac brands, the Jack Carter Automotive Group also covers 2-wheeled performance through their North and South Powersports Locations. So whether it's testing your limits in the latest Camaro or mid-engine Corvette, or putting a knee down around RMM on a CBR or R1, a Jack Carter Automotive Group location should be your first stop.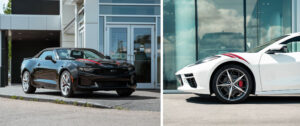 RMM is currently designing a large display for the Powersports South showroom, and we expect customers to see a RMM presence at other locations as Jack Carter Auto Group takes advantage of this challenging and exciting circuit when RMM opens later this summer.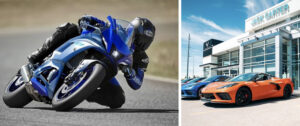 We're excited to have Jack Carter Automotive Group as a Corporate Member of Rocky Mountain Motorsports, and with their long-time support of the motorsports community in Calgary and surrounding area, we see this partnership as another step forward to further enhancing the overall growth of motorsports in Alberta and Western Canada.
Discover more about Jack Carter Automotive Group by visiting them at the following links.