Welcome to 2021 and Rocky Mountain Motorsports Opening Year! Since breaking ground last fall, RMM has seen significant development progress, and we're well on our way to our opening season. As we ramp up our communications, we have a lot of exciting updates coming. From development progress and circuit feature highlights, to member interviews and ride spotlights, watch for all of it in our new RMM Insider series.
To kick things off, we're publicly releasing the first complete lap rendering of the RMM circuit. With 16 exciting turns over 3.5 kms, and 36 metres of elevation change per flying lap, RMM will surely challenge and thrill drivers of every level.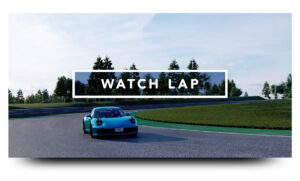 Note: This is a conceptual animated rendering only. While the circuit, track corners, and elevations are to scale, some elements of this rendering such as guardrails, runoffs, surrounding foliage, and building structures are still under development and may not represent the finalized design.
While you're viewing, please take a moment to subscribe to our RMM Youtube channel. This channel is where we will be showcasing all feature RMM Insider video leading up to opening day, as well as posting and sharing future on-track action at RMM.